Mermaiding is a way of swimming. Also called dolphin kick, since it resembles the way dolphins swim and the use of a monofin like the dolphins up and down, vs fish that have their fluke vertical and swim from side to side.
In this way of swimming you dress up with a mermaid costume, often made by neopren that is the same as divers use, and we work on different ways of swimming and moving under water.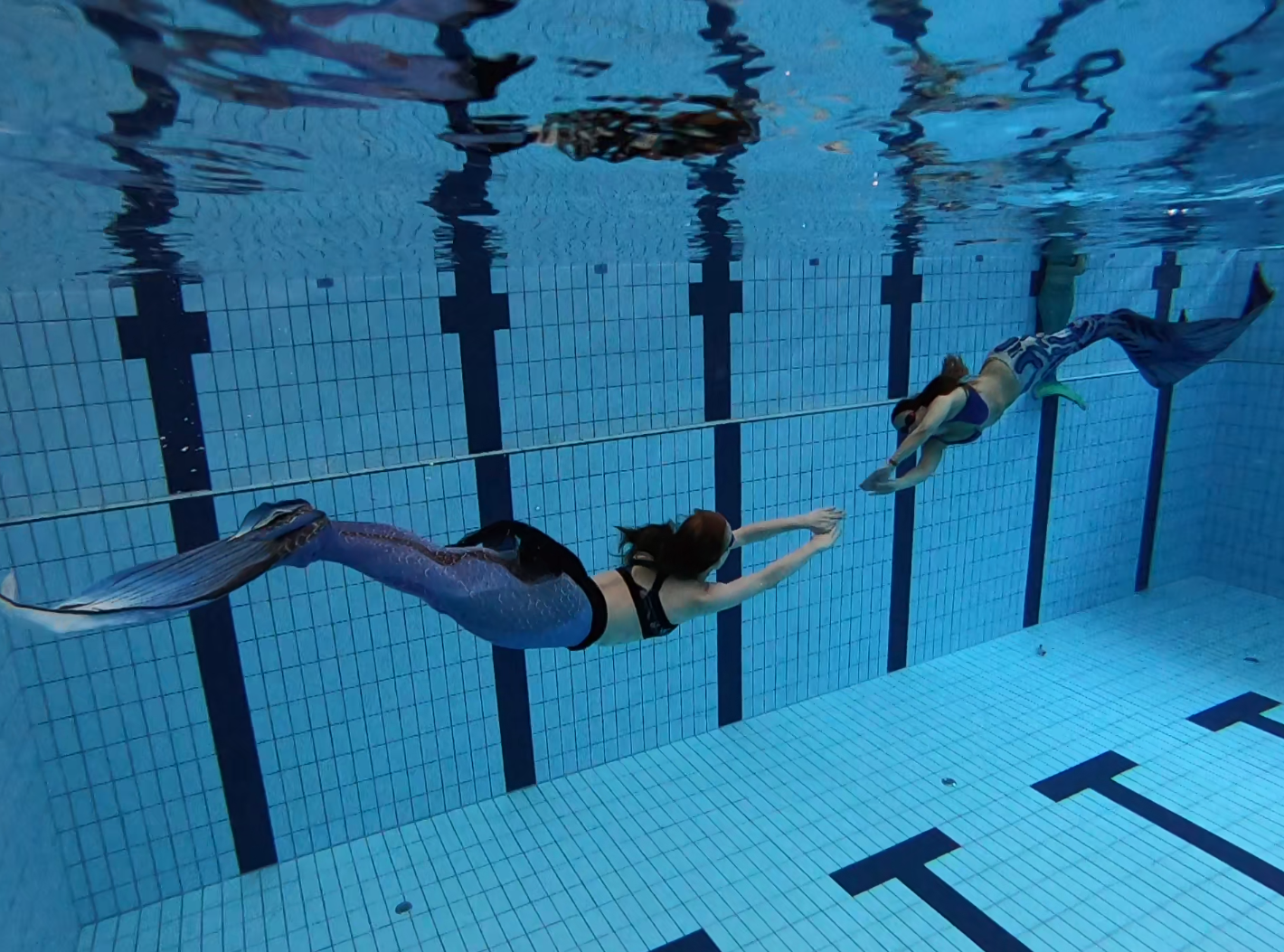 What I like about this hobby: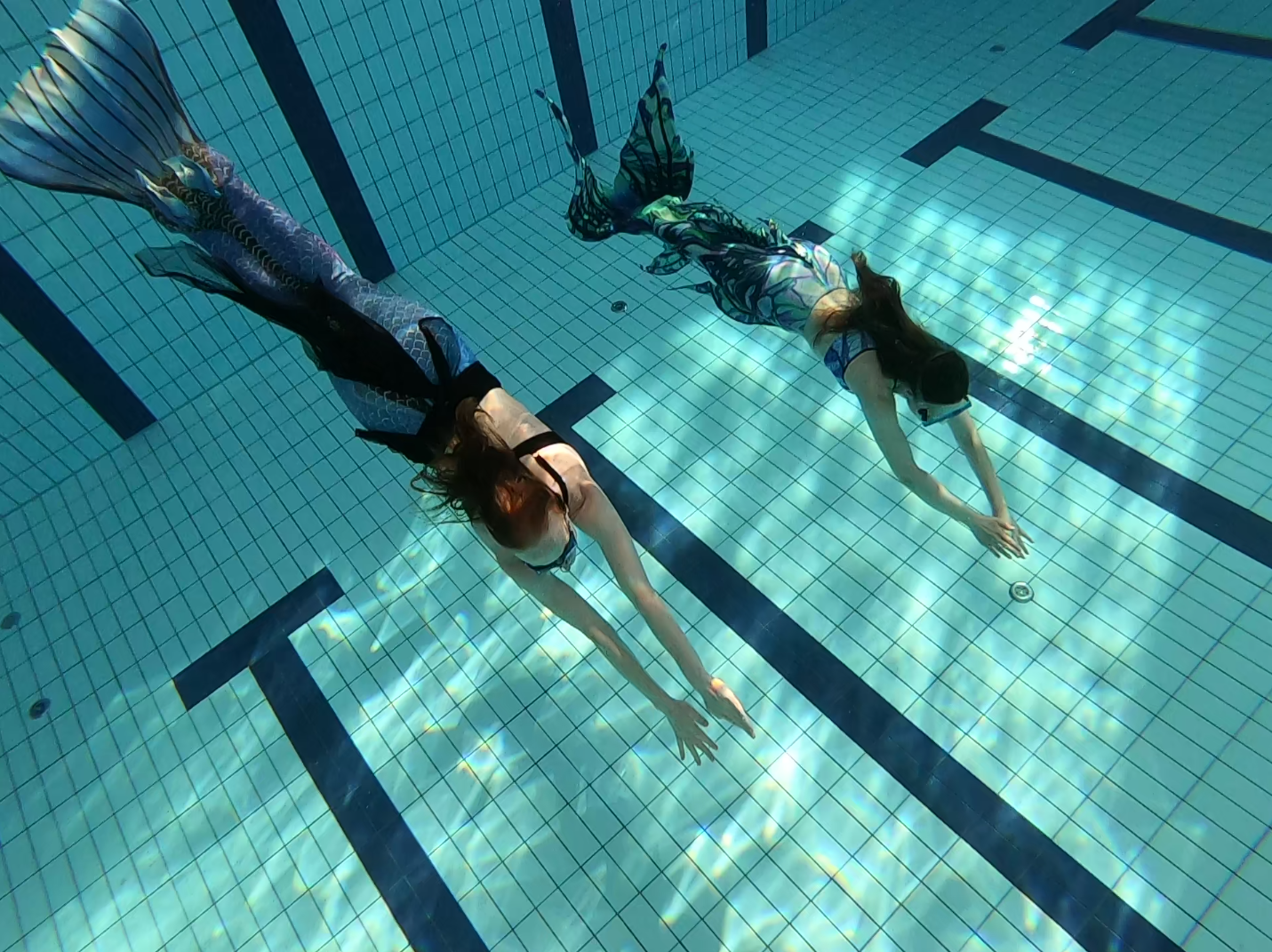 For me mermaiding combines creativity, movement, expression, aesthetics and socializing in a fun new way.As a dance-artist it also gets me to the swimming pool way more often than normal swimming ever did. Make it a good cross training for my job.
The merfolk community is also body positive and inclusive to all kinds of people. People can express their personality and creativity in a new way, and I see it makes them calm and happy, which I really appriciate.
Mermaiding in genereal I find is a great way to just relax and take a break from the world around you.
What I have done since started:
I started in January 2019 with a costume made tail, by the Norwegian tail maker, Viking Mermaid:
SINCE THEN I HAVE:
Arranged Norway's first mermaid gathering and weekend in my hometown in June 21. Mermaids from different parts of the country gathered for a weekend full of swimming, inside and outside, socializing and networking.

Joined gatherings in Oslo. Norways capital.

Done four professional photoshoots.

Joined a commercial for a show at Trøndelag Teater Havfruen - Trøndelag Teater (trondelag-teater.no)


Got more tails and learned about different monofins and fabrics.

Did an interview with the Norwegian newspaper Trønder Avisa.

(on the top)

Swimming more in both ocean, lakes, river and swimming pools.

Practicing skills, tricks and swimming methods.

Working as an admin for Norway's Merfolk group on Facebook. Norways Merpod | Facebook
If you are in Norway and feel interested in joining this hobby, feel free to check out the group :)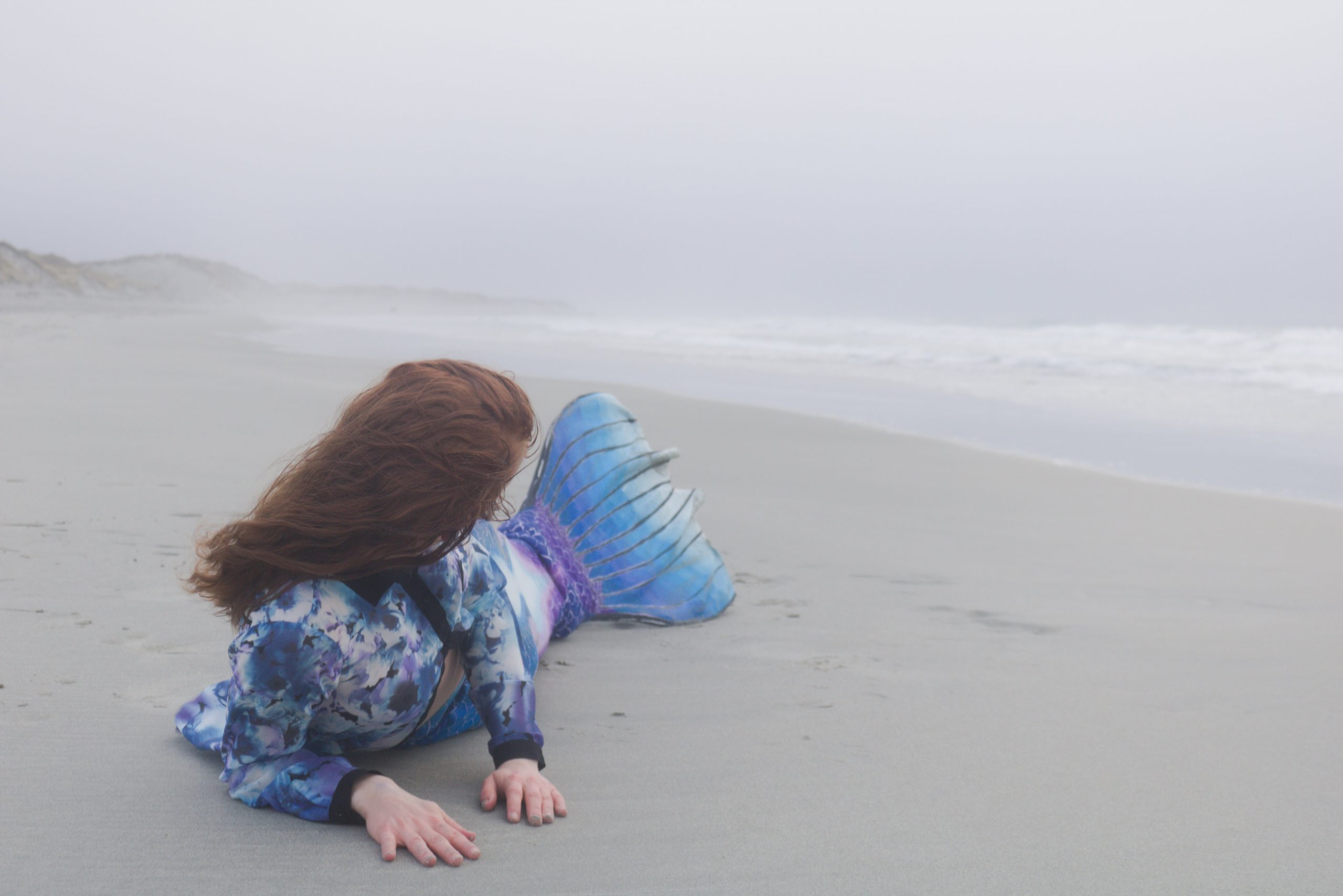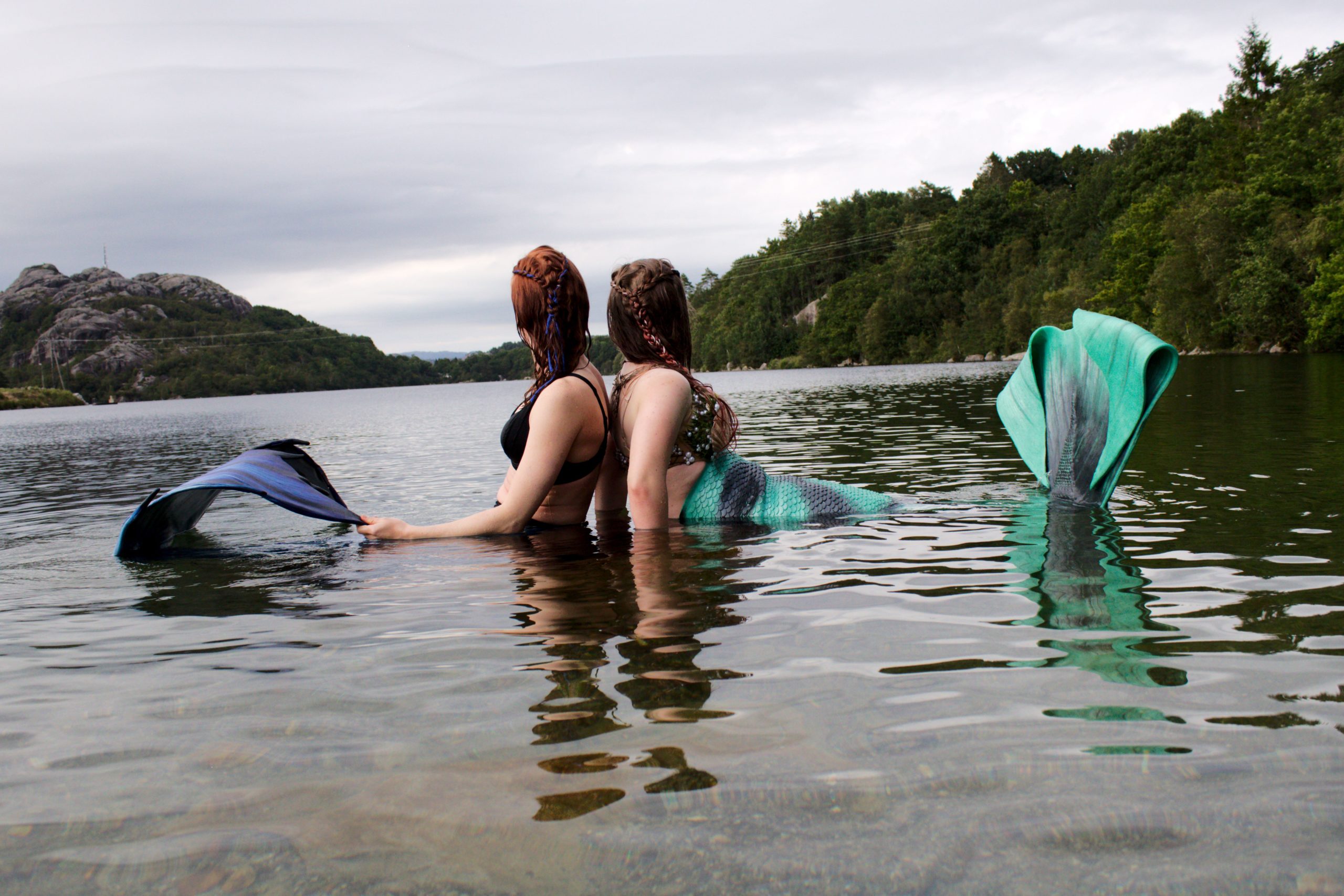 Through talking to people in the swimming halls, my Instagram Videos, interviews and the comment sections, I see there is a huge interest in this hobby and that many people of all ages would like to join.

As a dancer I think this hobby can be a lovely way for more people to get in touch with their creativity and learn how to move their bodies in fun, new ways.
I see opportunities to share my knowledge and  facilitate both events with professional mermaids and

 classes for the enjoyment of both kids and adults.

I also have an idea for a show in a couple of years with other local mermaids from Verdal and a local singer.