IN NORWEGIAN , ENGLISH UNDER VIDEO:

Hvilke elementer kan være fine å bygge relasjoner på mellom folk man ikke kjennes godt? Dette utforskes i duettens tematikk og det fysiske uttrykket. Vi henter inspirasjon fra kontaktimprovisasjon og partnering tradisjonen til arbeidet. For her trenger man den andre for at bevegelse og møtene skal oppstå. Feilkommunikasjon, men også lytting og lekenheten oppstår.

I duetten vil du møte kleine måter å hilse på, avstand / nærhet, gjensyn med en-meters-regelen og søken etter denne gode forbindelsen som mange ønsker i dans og livet generelt. Vi spør så; kan kriteriene for to mennesker som danser sammen i denne stilen, også være gode prinsipper for å bygge medmenneskelige relasjoner? En tanke er at tematikken og den fysiske dansen smelter sammen til et. 
some clips from the pre-project July 2022.
THEMATIC RESEARCH:
What can be good key points for building a connection and friendship between two people? and can dance show us that?  In this duet you will meet post Covid awkward greetings, the one-meter rule, but also close connections and flow. In the search for the good meetingpoints in dance and life between people, that we all want. This duet is also about the people that comes into your life, comes closes as a friend or something else, and then leaves again. With all questions that comes with it,  this is part of life.
PHYSICAL RESEARCH:
This duet works with partnering and Contact Improvisation to show the thematic. C.I is a direction inside contemporary dance, where you need you duet partner to do the tasks and movements. You solve them together. Here we work with the basics in this style.  Through them  we also question if the basics of contact improvisation: listening, give and take , working together and have some fun.. can be good key points for also communication. The idea for this duet is that the thematic  and the physical research comes together as one.

PART OF A BIGGER ARTISTIC  FOCUS:
This duett is  part of AKs artistic research and focus around communication( 2021-2023):
Alone, like Knute(r)   solo created in 22  and Fire Away  solo created in 21. Towards the audience, like with the performance Veikryss ) and here between the dancers on stage.
CONTACT IMPROVISATION 50 YEARS IN 2022:
Coinsidences want it that this year this movement form has its 50ths anniversary!  October 2022 I then travelled to Oslo to participate in a weekend workshop. To move and celebrating partnering and contact improvisation. Together with a lot of people from the CI community in Norway. This weekend I got to test the thematic in real time: To do a lot of meetingspoints with new people. Contact improvisation – Wikipedia
MIND THE GAP 2022.
This training and reflections then helped me get in tuned with the style and creation again , Then we continued working together for 4 days and presented a second version of our duet at Mind the Gap, Oslo, 4th December 2022: MIND THE GAP 2022 | Facebook
TRØNDERTUN 2023
more info comes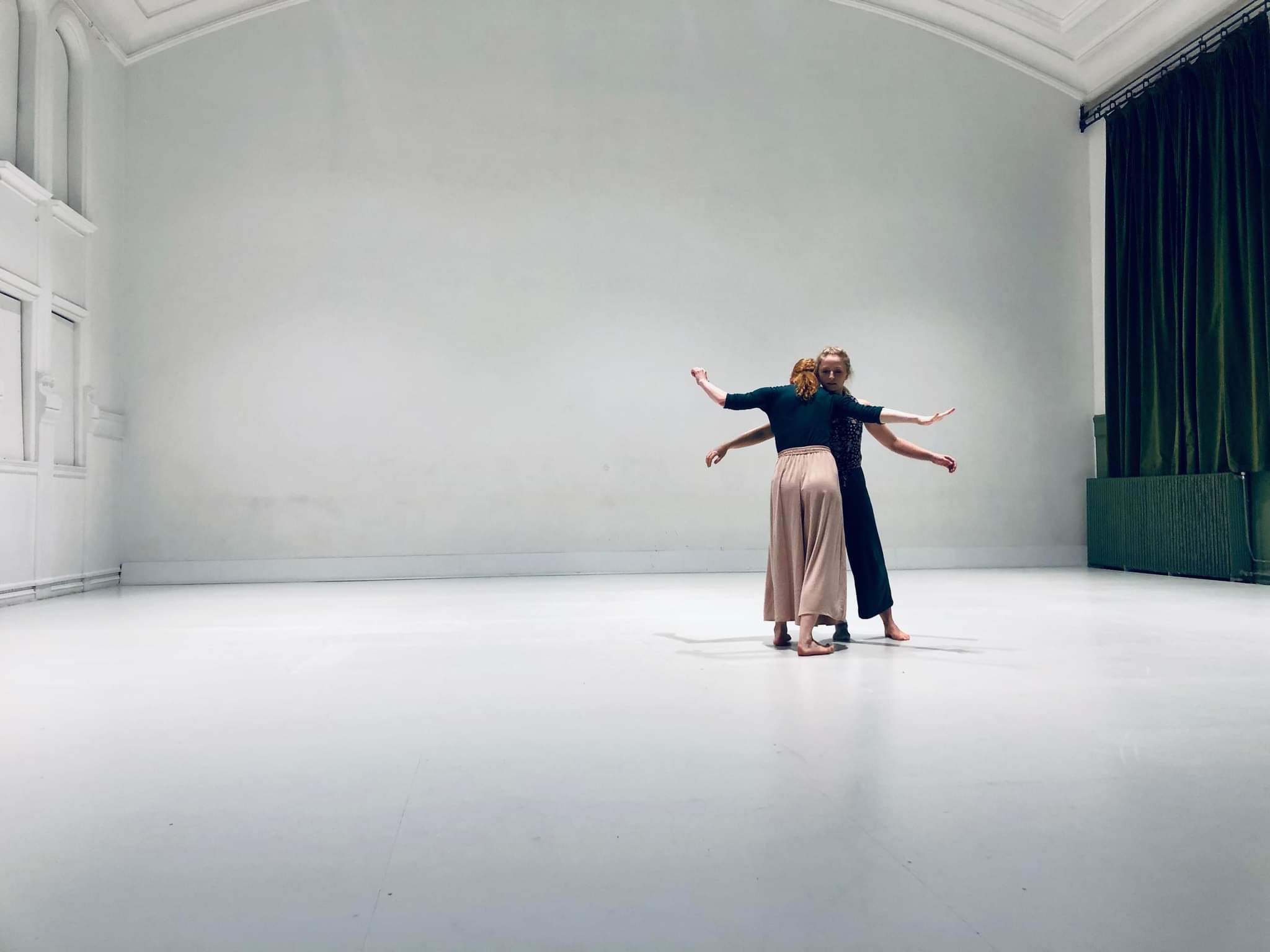 Photo credit: Ann Kristin Holden