A small situation and narrative is unfolding. With the first eye it is just that, something unpleasant that happens.  But as reactions and questions starting to arise as the scene unfolds itself, you will join me into the new depths and layers underneath the story. A question the solo arises is thought humour and seriousness "Do you believe in life after love" ? – Cher. Are you strong enought to continue. If dance and theater was a love song, this solo would be a good contribute.

---
A SITUATION MANY CAN RELATE TOO:
I wrote a text taking inspiration from a personal experience and starting point.  From there I have taken artistic and performative choices and directions in order to portray a general situation and states of minds I think many can relate to.
---
FEEDBACK:
"The different layers of expression: voice, physicality, music and song balance each other really well"– NORA Dialogscenen" ( feedback session)
" The choices between the concrete and the abstract are nice. The solo gives also some space for interpretation " – Julie Schartum Dokken  ( Dance-artist and dance pedagogue)
"Funny/ humoristic ! "  – Tine, leader of NORA
"It is needed a strong hearth to work thought heartache though a creative work" – Eunice Malaca ( primary school teacher )
"You remind me of Nicole Kidman in Moulin Rouge – Participant NORA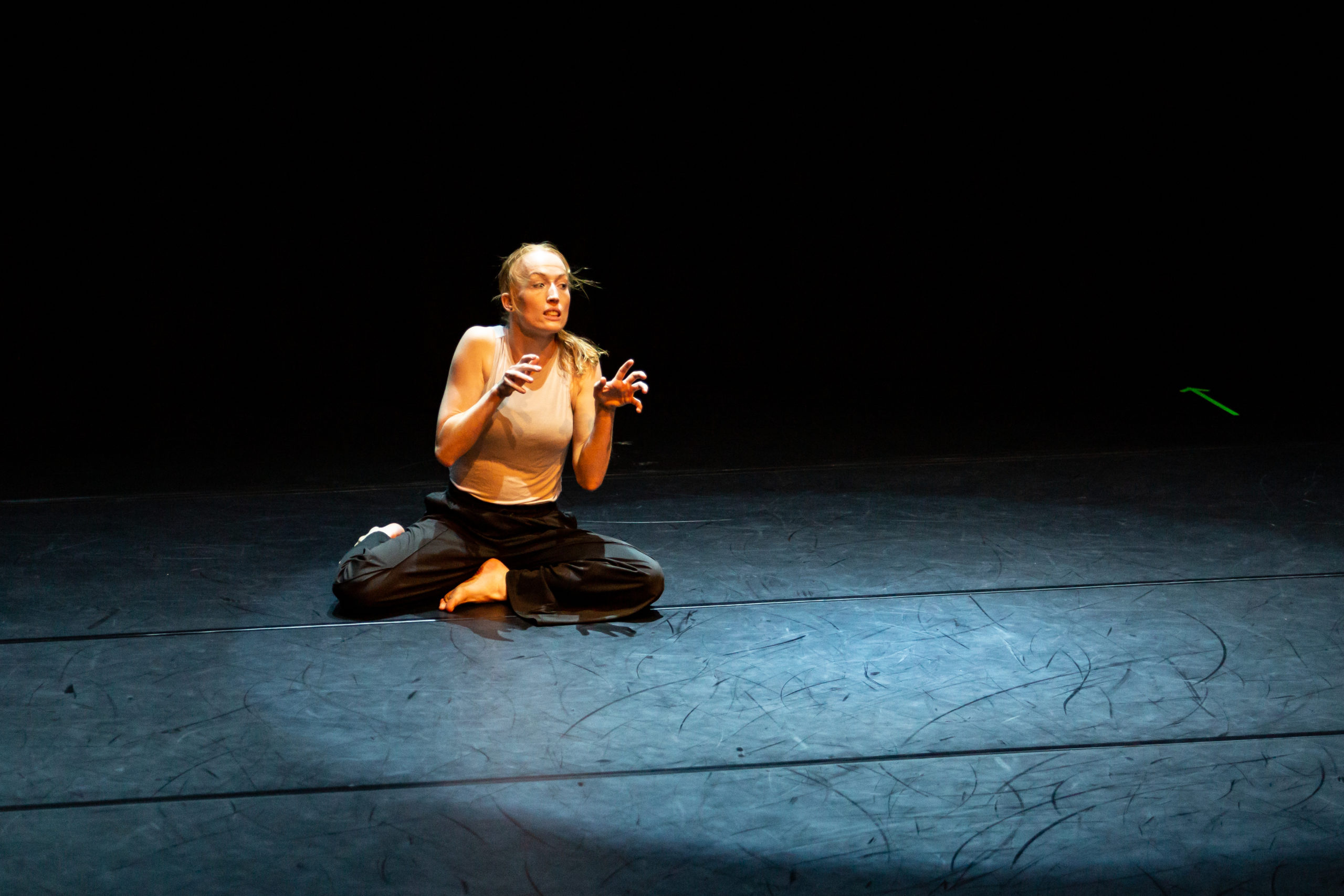 DEVELOPMENT AS A PERFORMER:
In this solo I add a lot of performative elements  in one solo:  teater, dancing, sing , humor, a narrative and self-written text. It is the first time in my own creations where I use voice,. Then I explore the relationship between the two communications forms of movement and voice. To add to the challenge, I threw in some song as well.
Then I explore emotions though voice and movement. In the beginning of this process I discovered by surprise that I,  despite many years of dance training, was not that connected to express ex" different kinds of physicallities of anger or frustration" . It is a training.
---
THANK YOU:
For all the feedback, guidance and conversations of content, direction, balance and expression:
Tale Jørstad: Singer and song pedagogue
Pernille Horntvedt: Actor
Hilde Ingeborg Sandvold : dancer, choreographer and performer
Mathias Mælseter Rydfjord: actor
The feedback sessions at NORA "Dialogscenen" with the other participants
Friends and colleagues that I have sent the video to.