A SPARK STARTED TO TAKE FIRE –   THE BACKGROUND:
During my contemporary dance Bachelor at the Amsterdam School of the Arts, The Netherlands, I felt I got many skills and tools to be creative with movement. We dancers also got a strong dance language from our teachers. I further loved our performative improsessions with Katie Duck and the contact improvisation perfomance sessions, but when we worked with choreographers I experienced not getting challenged that much creativly or co-creating wise. To use the stuff we learned in school. It could be what the choreographer wanted to work on, the choice of choreographers, that we were many dancers, and that some classmates were better than others to sell themselves towards the choreographers to get more solowork etc. I was thinking everybody would get enough tasks. I did not understand that the "get work game" had already started… 

THE JOURNEY:
From the second year at school, I then started going into the studio by myself on the weekends. Asking myself questions.  "If for the first time I really think for myself… what can I do? What do I like?  what feels nice and looks good on my body? What can I create? "  And so, I started exploring movement, dynamic, space use etc. Often I ended up with choreographic set material. It was a start from a dancer's perspective.

In retrospect many of my first creations, and choreographic choices were nonsense. They have a lack of and understanding of a lot of choreographic choices, dramaturgy? ideas? Music and set material helped me get some structure, and my creations then started slowly taking form.
Second year: Showing of one of the first solos I ever created outside of school curriculum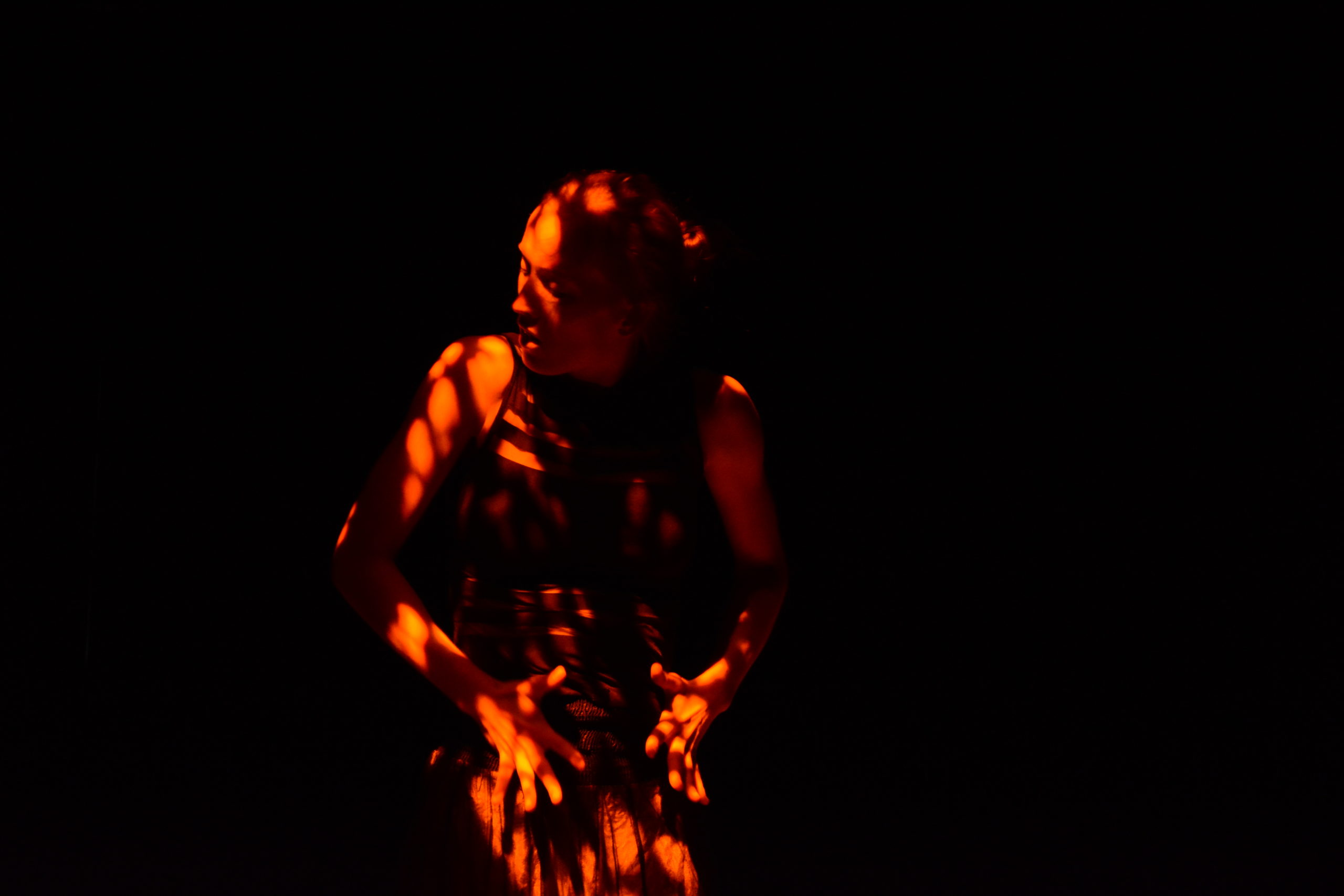 USEFUL:
My own exploration, and my internship with Don.Gnu in 2015, helped unlock my abilities to offer ideas for the choreographer of our MTD4 graduation Piece may/june 2015.
To create and perform my own creations,  then has showed itself useful in the professional field. I often create and perform my own work. This skill is much needed in the working field of Norway.  I have also created material, made choreographies and performed them in productions of others as well.
OVERVIEW OF CREATIONS DURING BA:
2015
Angry Beehive &
Behind the locked door.
Sett ideas and scenes I made. That did not make it to the end piece for MTD4
---
2014
Group piece for MTD3
a work in progress, 10 min on other class mates. My ideas and choreographic material. To be continued. Presented at: At the show "Meetingpoints" . The show was made by the class in a teater outside the school.
---
2014
Three smaller  solos.
1. A duet for the black Crow and the untamed Sheep 
2. Silent storm
3. In the search for Bliss.

Presented at an open stage I arranged for students.
---
2014
Voice and Movement solo version 1.
Presented for the whole MTD department (students) and the teachers (!)
---
2014
The Parting Glass,
Soundscape and acapella voices. Ideas and sound-editing by me. Presented to the class.
---
2014
XX Intro, my first ever floor choreography, shown to my floorwork teacher.
---
2014
Wildfire, Shakira. Stil dancing while my foot is ready for an operation…
---
2013
Distress &
Don let me be Lonely //
Choreographies show on an open stage made by and for students. My first choreographies presented outside of a school curriculum!
---
2012
Sensations before the……
performed: The first years MTD1 solos
A small part of choreogprahy form MTD3 piece I created on fellow students,
One of 3 solo researches I show at a showing I arranged at school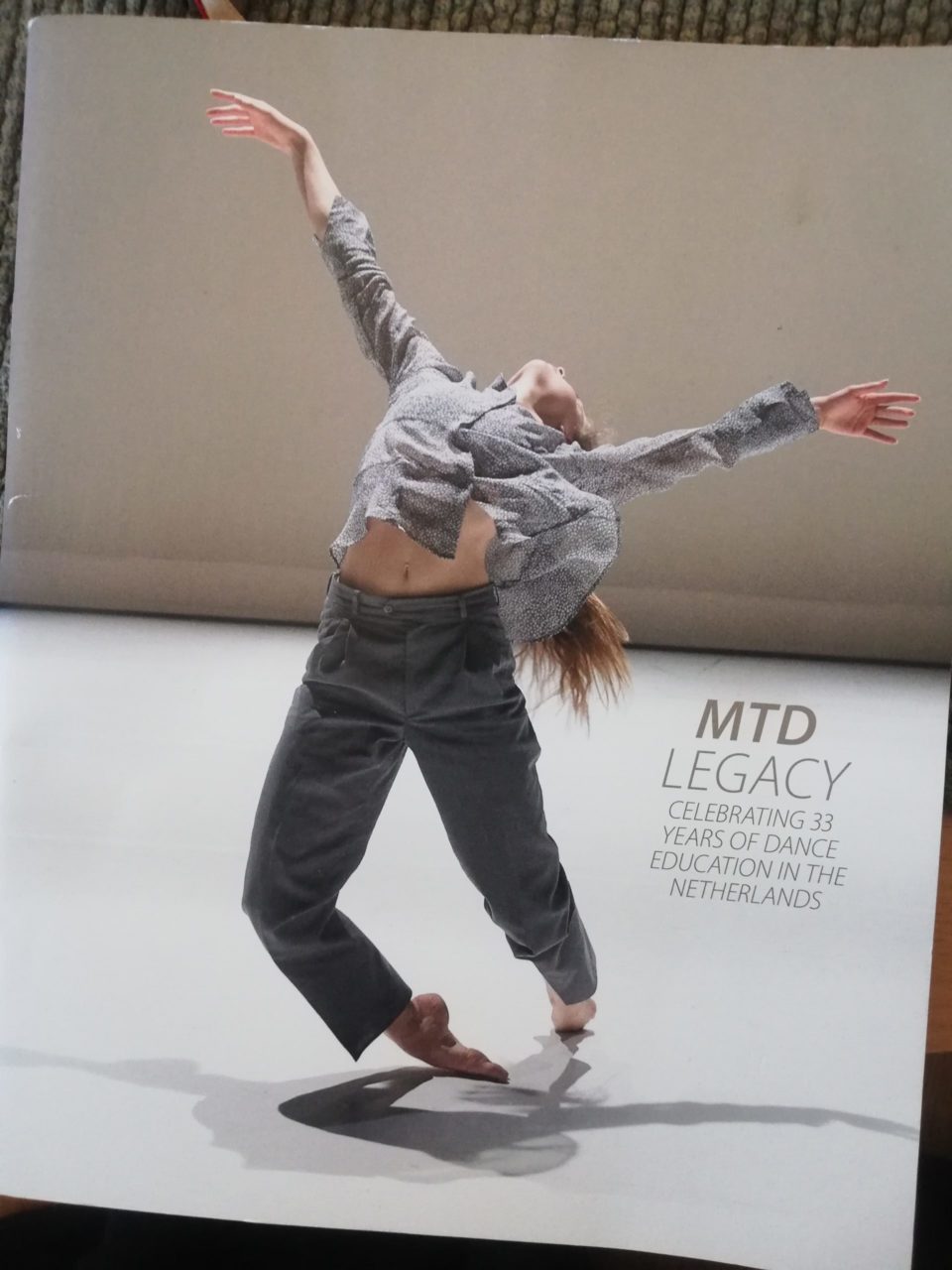 MTD LEGACY
After 33 years of educating dancer, The MTD education was now ending. It was going to  fusion with another education.
June-July 2022 there was a one-week festival of workshop, performances of earlier students, watching the end show of the last MTD Group(!). A piece by Johnatan Burrows, a lot of  discussion, meeting classmates and teachers after 6 years. I also showed a little solo as part of the program.
It was a wonderful week of nostalgia. Going back that memory lane, laughter, thoughts and memories. It felt like I again was studying in Amsterdam for a week. Thank you so much everyone for this wonderful memory !:) and FFUK for financial supporting the trip!
June 2022 I came back to Amsterdam for the MTD Legacy Festival ( end of education) I went back into the studios I have used to many hours in, and just danced <3