ARTISTIC INSPIRATION
I am a huge fan of the American violinist and dancer, Lindsey Stirling. Following her journey on YouTube since 2012, I saw how she developed her craft though hard work, talent and interest, and got success.
Lindsey creates her own music and edits her videos. The music is  amazing, and the videos I find beautiful.She also makes most of her own costumes and dances. Lindsey has shown a endless amount of creativity, drive and ability to execute her plans.  I love the diversity of her work yet still having a style. Lindsey is an inspiration for me as an artist to build your own path, creations and make your own way.
CREATION PROCESS:
Autumn 2019 I finally got myself to create a choreography from one of her tunes. I used the whole song, and it took me two months, several times a week to create. This is the longest I have used on a choreography to a song to today's date.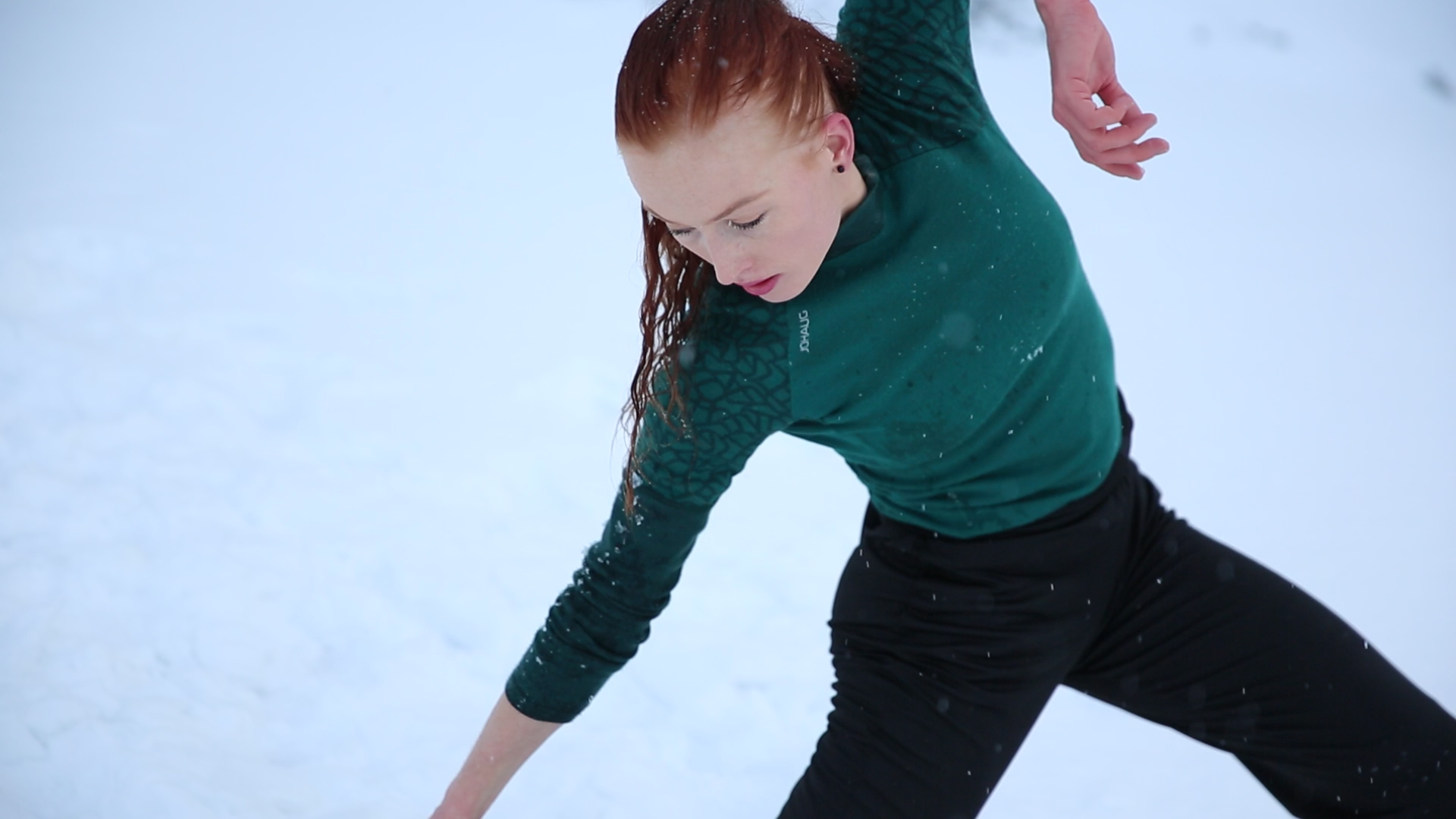 Filming outside
I had no prior experience moving in snow and did not rehearse it either before filming. I learned the hard way that snow makes you slower, cold, and harder to move. So though visually the snow video is prettier, I am dancing better in the indoor version and that is why that video is under and not the edited outdoor version. I met this challenge of dancing in the snow again in the video versiojn of  Lets get through this April 2020. Then I had experience and was more prepared what to do.
The inside and outside version was then sent to Lindsey (see picture) and then this creation served its purpose.
Rehearsal before I went out filming. filmed on my phone, sounds comes from the small speaker on the left side.
Sneakers as a gift
This choreo had a lot of jumping and my joints could not take it on the floor I was dancing on. So, I used my Hoka Training Sneakers ( they have good cushioning) . It helped a lot.Dancing with sneakers was  something to get used to,  since I almost always dance bare feet.
After sending the video to Lindsey, I thought what now to do? Maybe Hoka Norway would like to see the video? That their running shoes got used in this creative way? and they were, summer 21 they gave me the brand new Hoka Clifton 8 (came autumn 21) as a gift. My Hoka Clifton 6 was by then quite used, and I thank you so much for the gift.
Improvised dancing with the sneakers I got