This creation came from two different ideas:
1 . the toilet paper challenge that traveled over the world during spring 2020 as a humoristc gimick on the toilet paper hoarding that happend,  and
2. The Git Up challenge, a Country line dance challenge.
I combined then these two into one dance-challenge.
THE FILM:
Was a dance-a-long contribue from me, to all the people out there isolated at home spring 2020. There is a "how to do this" video as well. I filmed the choreography on  location april 2020. This video is now my most viewed video on Youtube.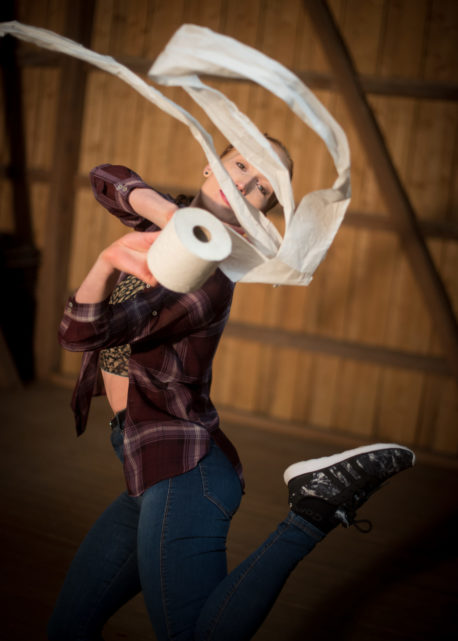 THE LIVE VERSION:
I created a solo number (6 min) and performed it during my performance "19-21 i bevegelse"  in august 21 in Verdal. In this version I changed up the choreography, speeded up the music, adding more toilet paper dance improvisation and in general created something more out of the ideas.
FUTURE:
This creation can easily be adjusted and changed up for a group. I have among things created plans for how to develop this with more improvisation and transportation version outside (10min). This is an easy and fun choreo many can learn.